Criteria for Success develops Sales PlayBooks that change the way salespeople think and act so they sell more. Learn how a Sales PlayBook could improve selling in your organization and help you reach your ambitious revenue goals.
In a live, 30-minute session, one of our PlayBook Advisors will cover how the PlayBook can help you:
Generate more leads
Increase business from referrals
Improve close rates
Ramp new hires more quickly
Improve alignment between sales, marketing, and operations
Cultivate a team-first culture
---
"..."
---
Imagine if your salespeople worked together in a system that can be taught, transferred, improved upon and referenced by the whole team. Would it mean the difference between flat revenues and record-breaking growth?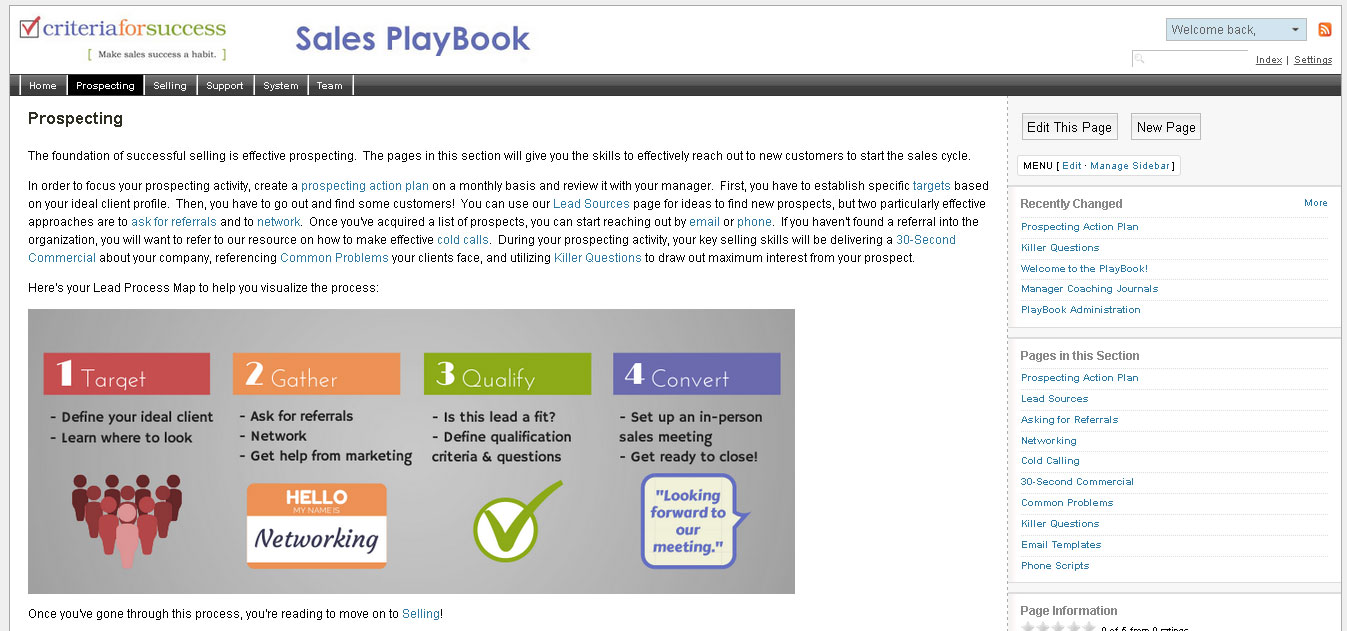 Sign up today!